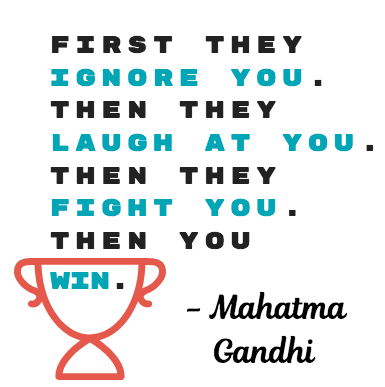 Using your research, tools, approach, and hardwork, it is now time to take your campaign public and make your case with full force!
We're still developing this stage, so stay tuned! If you want to get an idea of what's coming, read on:
Stage 4 Steps
Make sure everyone has the right skills.
Schedule and prepare for events, meetings, speeches, etc.  
Track your progress and adjust your plan if you need to.